Reading Time:

14

min
"I want to start a YouTube channel, but I don't know what kind of equipment is needed for starting a YouTube channel and making videos" – this is your question.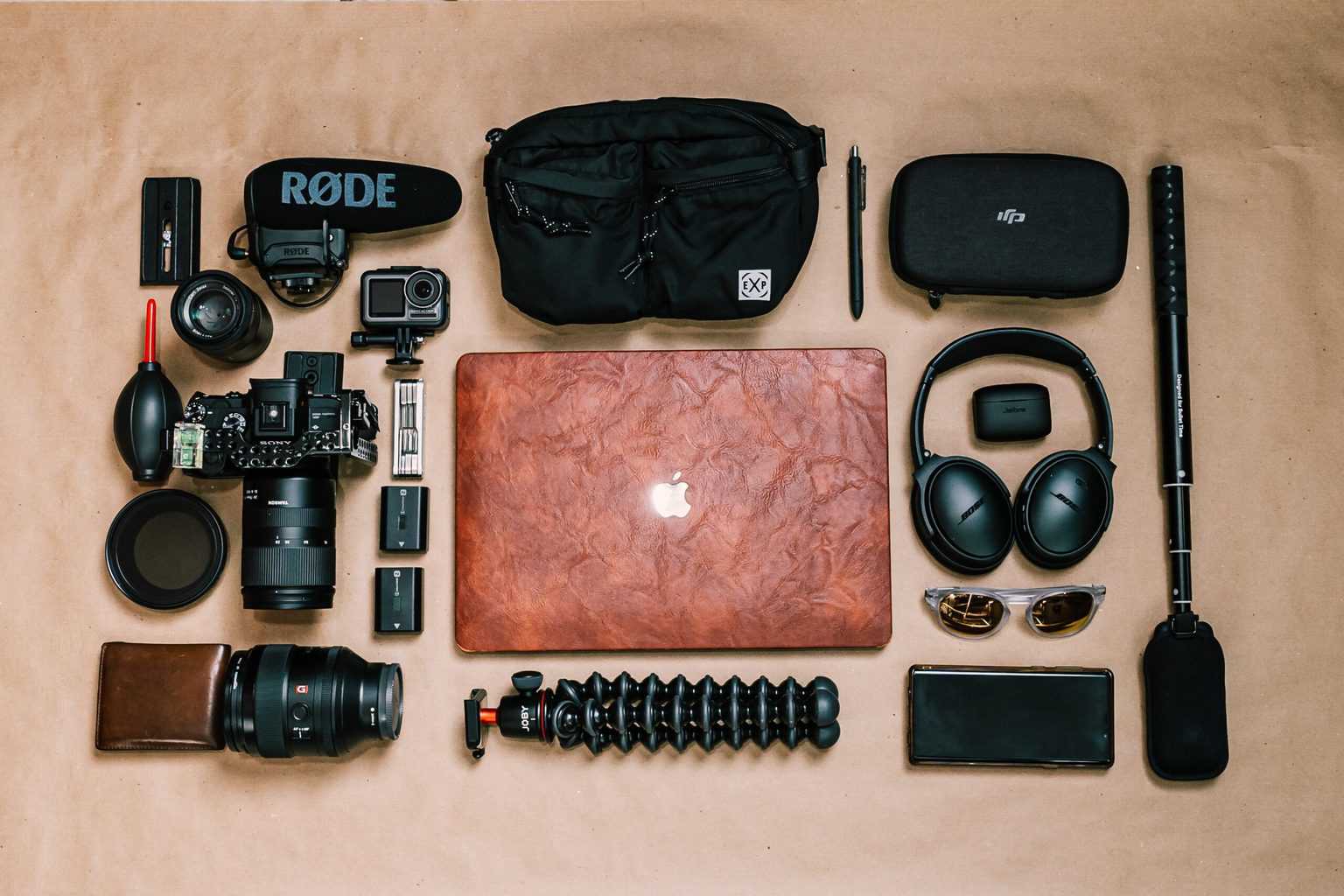 Then, this article could help you to take action to pick up the right gadgets for your channel.
As you know, YouTube is a passive income money-making platform. You can earn decently from the channel when you give quality video content with the proper tools.
But the problem is, many creators don't know what equipment do they need to start a YouTube Channel and make high-quality videos. So, I'm planning to bring up this detailed post.
Without further ado, in this post, I will talk about the essential equipment needed for starting a YouTube channel, how much it costs, its features, and so on.
---
Disclosure: This post may contain affiliate links, which means I will earn a commission for my cup of coffee when purchasing the product through my recommended link. And it costs you nothing. Affiliate disclosure here.
---
Equipment Needed for Starting a YouTube Channel
Let me clarify that most of the hardware and software equipment are one-time investments to buy. We don't need to renew every month. Here, I name equipment that the majority of YouTubers use,
Camera
Microphone
Tripod
Lens
Screen Recorder
Editing Software
Video SEO tool
Animation Making Software
Laptop
Mobile Equipment

High Clarity Mobile Camera
Selfie Stick
Mobile Tripod
Apps to monitor and maintain channel
See, you don't need to have all the above-listed equipment. Based on your channel niche, you may need a few of them. In the down, I will explain each piece of equipment's features and cost and give a lead on whether the tool will help your channel or not.
1. Camera
If the channel's theme is shooting real videos, you must have this camera equipment. To be honest, people nowadays love to watch high-quality videos rather than low-quality ones.
Choose the camera accordingly based on the type of content you're making. For example, an action camera is the best choice over a DSLR if you're a travel Vlogger. Start with an easy-to-handle and portable camera. At present, the mobile camera has good quality compared to primary cameras. (Let's discuss this topic further below).
There are different types are camera equipment available in this weirdo world. But you can pick anyone from the below list on affordable for YouTube-ing.
1.1. Gaming Camera
Logitech C922x is a low-cost and best-selling camera for gaming YouTubers. It records high-quality video with autofocus. For detailed information, kindly watch out the below video.
Let's see some of the specifications, pros, and cons here:
Specifications
Recording: 1080p Full HD.
Lens: Full HD glass Lens.
Light: Auto light correction (up to 5 feet).
USB connectivity
Pro's
Compatibility for Windows 10, Windows 7, Windows 8, Mac OS, Xbox One, Chrome OS, and Android v0.5 or above.
Inexpensive.
Record HD quality.
Above all, it can change the background without a green screen.
Con's
It won't support 4K.
No night visions.
No onboard storage.
1.2. Camera for Travel Vloggers
Sony RX100 – for traveling content creators with regular handling, try out this camera. Compared to other digital cameras with quality, this SONY RX100 comes at an affordable price. Check out the below complete review video.
Specifications
Battery Life – 320 shots.
Screen Size: 3 inches.
Capture Resolution: 1080p.
Dimensions: 4.00 X 1.41 X 2.29 inches.
Pro's
Smoothness on the handle.
Rapid response.
Con's
For beginners, it's quite expensive.
No external input for the microphone.
1.3. Camcorder
Sony FDRAX33 – another sony product comes into the list. It is less weight and easy to handle in a single hand. Beyond everything, it comes with a 4K resolution. Let's see the review of this camcorder deeply.
Specifications
5.1Ch surround mic.
Captures 4K video with HD resolution.
LCD Touch screen.
Pro's
Easy to handle.
Record 4K resolution videos.
Con's
Expensive.
No slow-motion video recording.
The above all just an overview of the cameras. If you want to explore more to buy the best camera for your channel, check out this post, which has a detailed review.
2. Microphone: Equipment to Make YouTube Videos
The video quality combines the camera and microphone—no compromise in that. Like the camera, choose the type of microphone based on the video you're making.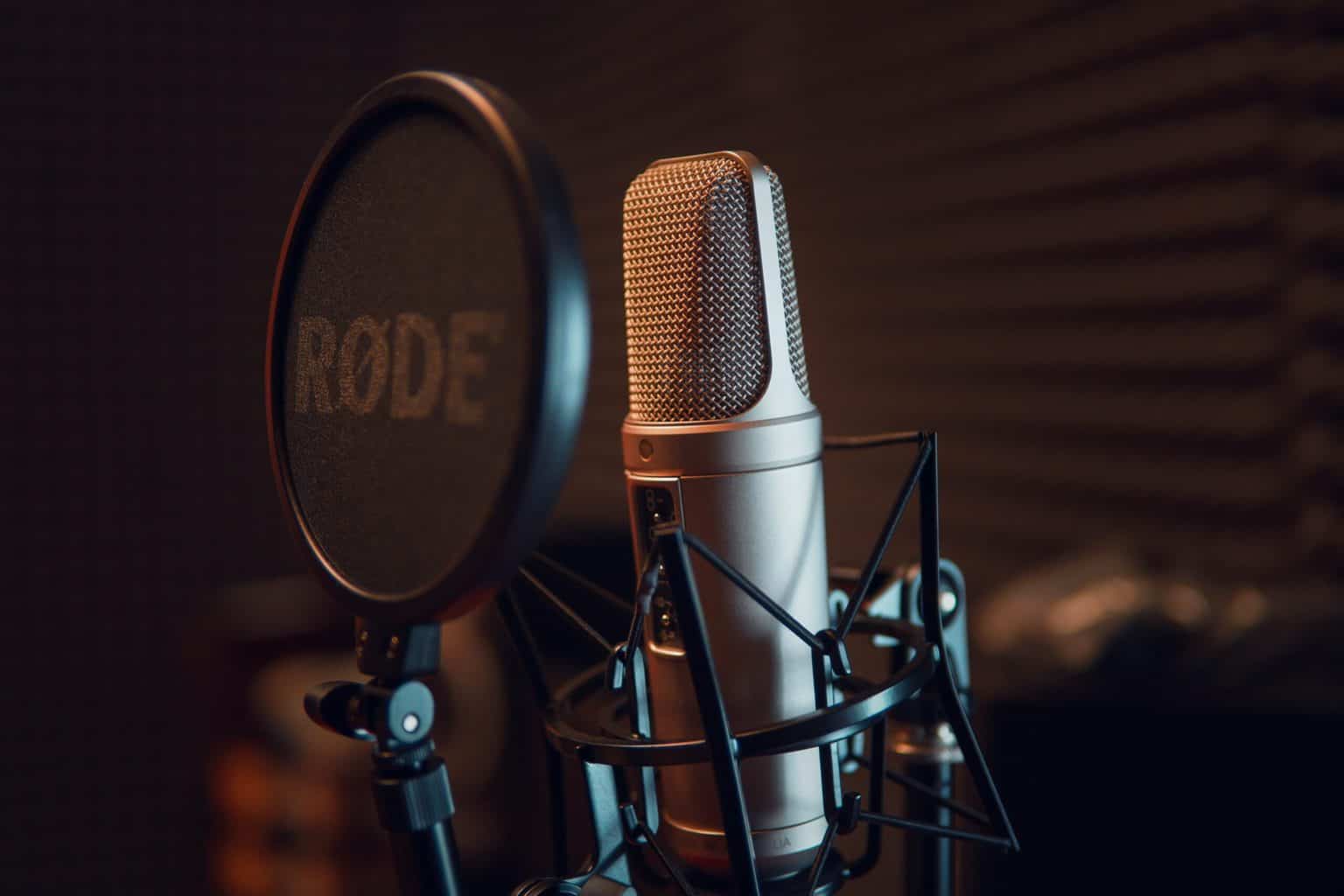 For example, use the USB condenser mic if you're making a video inside the room (in-door). The shotgun mic is a crystal-clear choice for an outdoor shoot. Generally, Microphones are must need equipment for YouTube channels to make quality videos. So, based on the requirement, choose the best one you need.
Instantly, here I list out the few best mic to choose from:
For detailed mic information, kindly read this post on the 15 best microphones for YouTubers.
3. Tripod
Audiences are impatient. If the video has distortion or any other uncomfortable situation, the viewer will get off immediately without any second thought. Use a tripod to avoid this situation and bring up the standard video.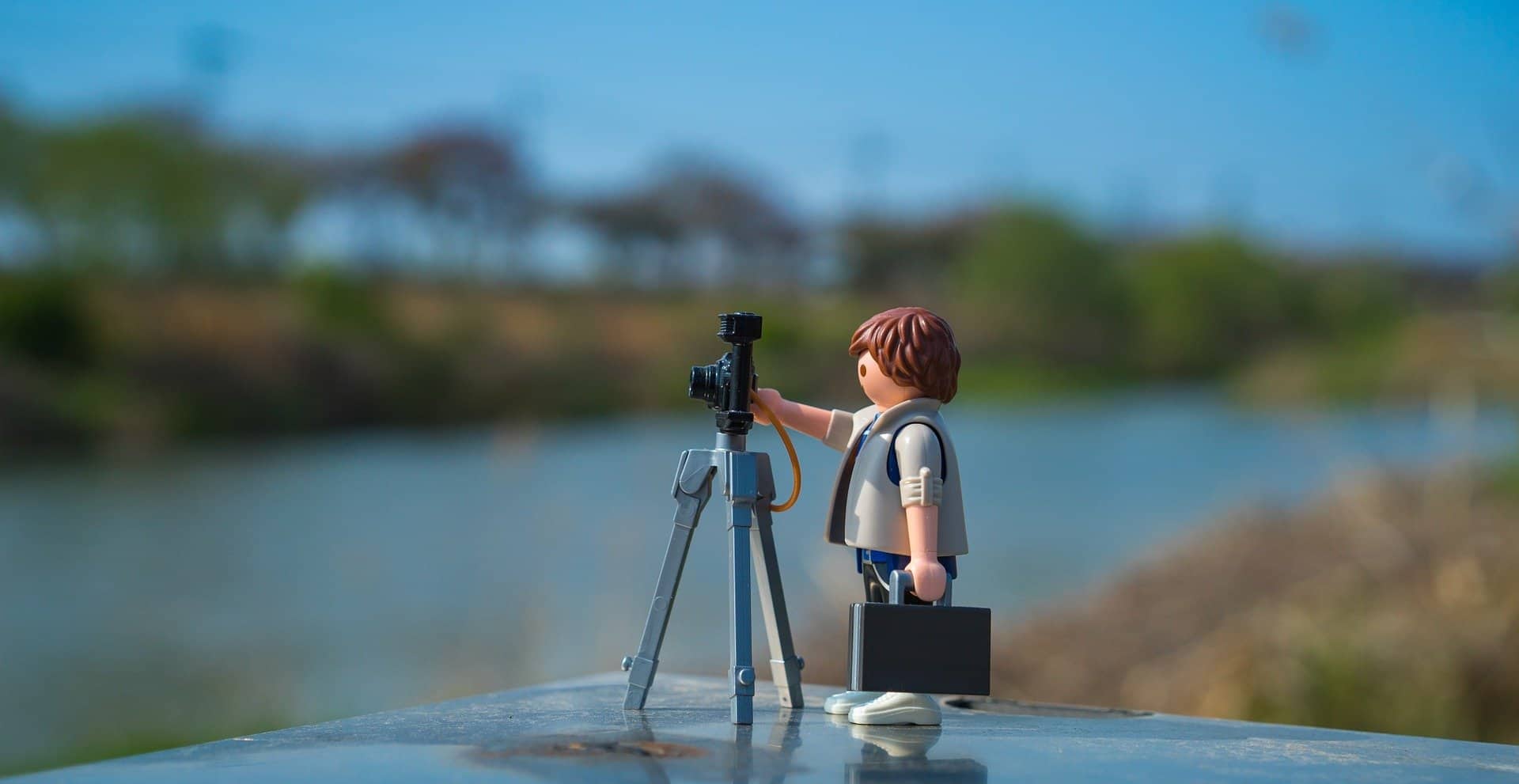 Tripods are useful for producing shake-less videos. Moreover, shakable and dizzy videos drop off the audiences and YouTube watch time. Audience retention is the secret of YouTube's success.
A list of best tripods from Amazon to choose from,
Lightweight Amazon's choice – At an affordable price, you can get this tripod for under $20.
Tripod Stand With Ring Light – Expect to make the video a little brighter, then get this tripod with Ring Light mounted on it. If you're looking for extra lighting effects, then it costs $35 only.
Aluminum Alloy Tripod – An expensive 2-in-1 Neewer Aluminum alloy tripod, which is exceptionally compatible with DSLR camera devices. It cost around $90.
Also, See: 5 Best Tripods for beginner level YouTubers
4. Ring Light
When I discussed this with my photographer friend, he said, "In most cases, lighting decides the output of either photo or video is attractive." Yes, he's right.
Though, everyone tried to take selfies where the sunlight hit directly on the face, because this way we look brighter and better. For YouTubers, Ring Light replaces Sun.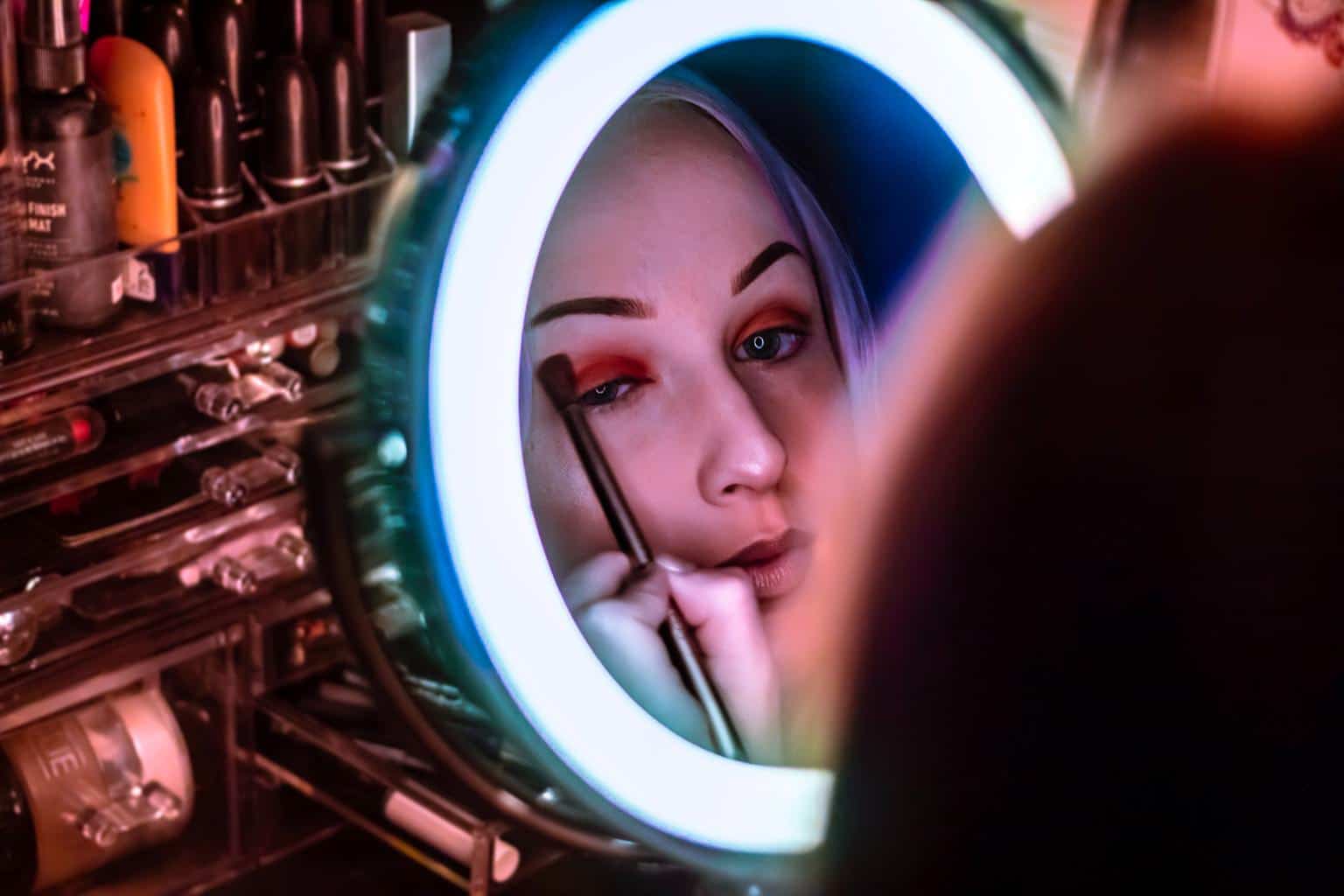 Neewer Ring Light Kit – 18" inch LED bulb with a lightweight ring. The brand is famous among buyers, and also it's expensive in this list.
UBeesize 12" Ring Light is more comfortable with phones, webcams, and cameras. (Range: $30 – 60)
Cyezcor Video Conference Ring Light – This ring light is designed to mount on the laptop. Useful for tutorial video creators, making conference videos, attending meetings, and so on. Moreover, it's affordable to buy. (Range: $10 – $50)
5. Lens
Well, this is not mandatory YouTube equipment for beginners to make videos. However, in some places, it plays a role. If you're a pro-YouTuber, then you should try this at least once.
Here, ThinkMedia mentions the 3 cheap and best lenses to buy. Watch out for the below video.
6. Video Editing Software
Most successful YouTube content creators have a separate "editing team" for their channels because this section is much more essential to bring a better video.
For newbies and low-budget YouTube creators, it's a little expensive to afford a team to edit the videos. To overcome that, you can start with simple editing tools (no need for any editing technical skills).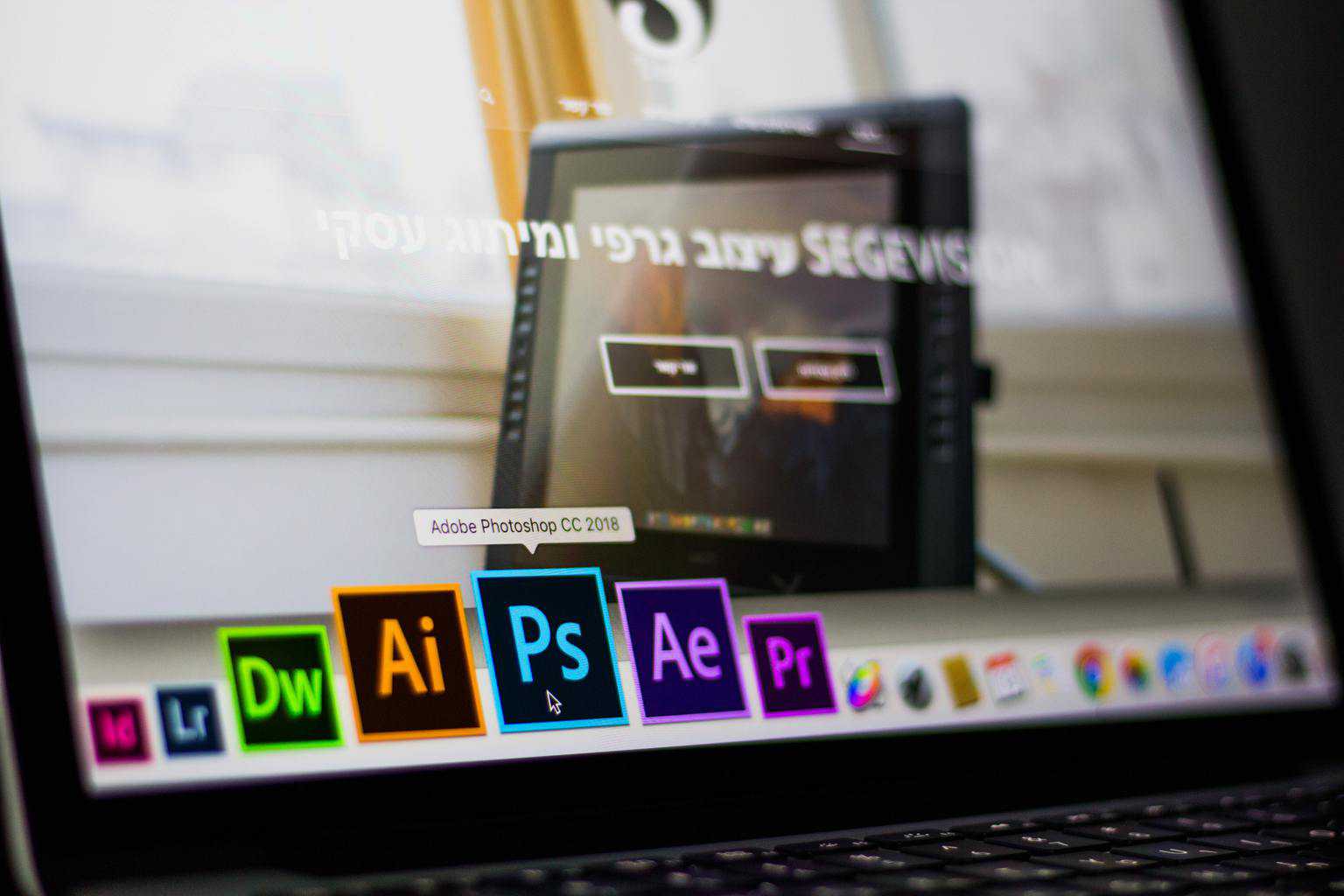 For example, if you're a MAC user, then there is an inbuilt free software called iMovie. Drag and drop the clips, adding effects, music, etc. No need to spend money on pro-level editing equipment at the beginning.
Here, I list a few best editing software in the market.
InVideo: It's the easiest, quickest, and most flexible way to create videos on Android, iOS, and the Web. Even if you don't have any prior video editing experience, creating a youtube video is an easy task with InVideo's intuitive drag & drop interface and predefined template. It costs $15/month, and some basic features are available for free.
Movavi [Video Editor Plus] – The beginner-level editing software for starting-level YouTubers. It costs $26 (lifetime fee). You can also try a 7 days trial version before purchasing it. It supports both Windows and macOS.
Adobe Premium Pro – Do you have some editing knowledge? If so, then close your eyes and get this famous editing software. It is an advanced-level software with a lot of features. And it costs $9.99/month with 7 days free trial version.
Corel Video Studio – It's my favorite and user-friendly video editing software. However, it's expensive ($79.99), but the software features are more than enough for the money. It has 30 days free trial period.
Final Cut Pro X – The takeaway point here is "even a few films used this software." Final Cut Pro X is a little hard to handle and use, but the outcome I have seen is top-notch. One of the best pieces of equipment for making YouTube videos. It costs $299.
iMovie – As I told you before, you would probably know this free inbuilt Apple video editing software when you're a Mac user. Still, many creators are using this iMovie to make lucrative videos.
---
Note: Based on your editing software selection, you need to have a supercomputer. Because a few pro-level editing software consumes more RAM and slows down your system.
---
7. Screen Recording Software
Do you have an idea for making tutorial kinds of videos? (example: How-to videos, tech solutions, etc.). If so, then you're in the category of recording what's running on your monitor.
That's where you need to have this high-quality screen recording software called Camtasia.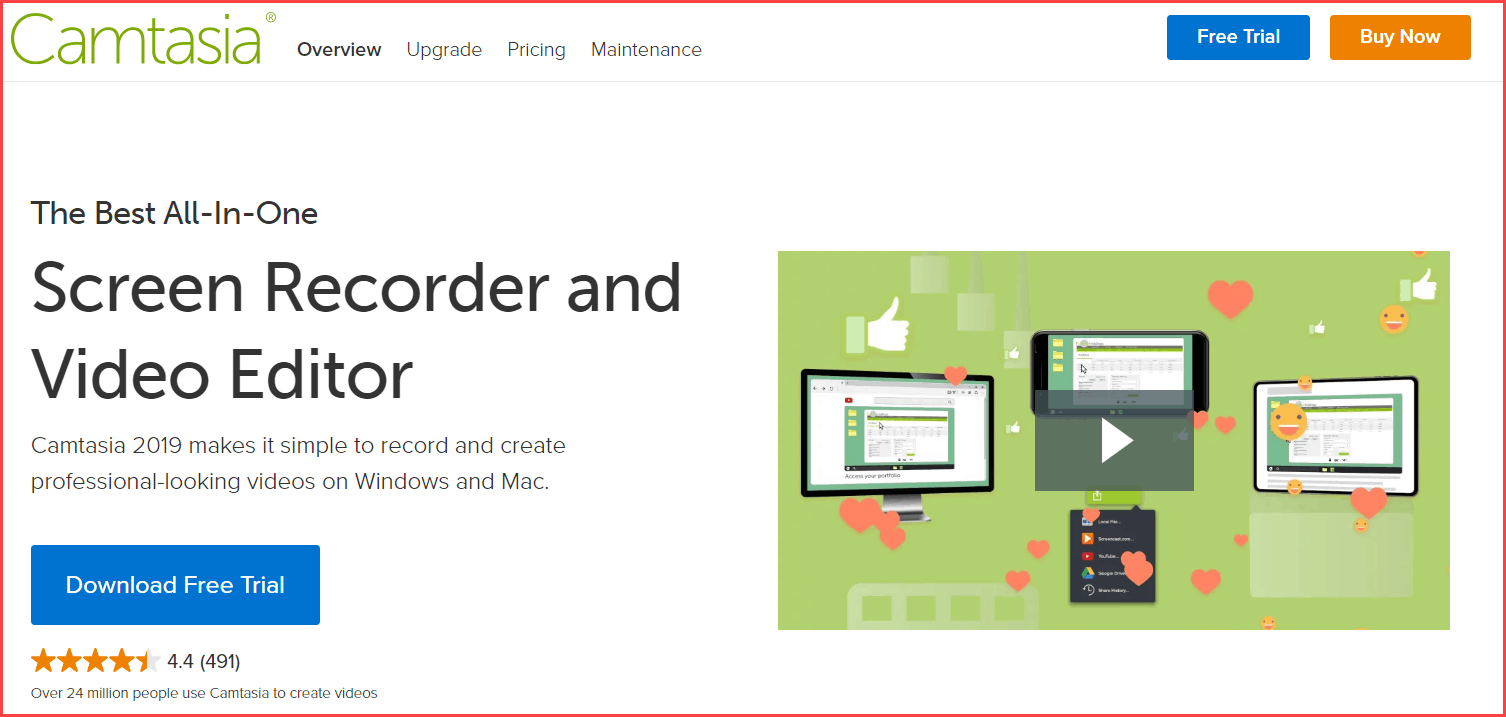 Camtasia is a high-resolution screen capture software with a 30-day free trial pack. With its endless features, you can afford it at a $249/one-time fee. Well, here the jackpot is, this software is a one-time investment. No need to renew monthly or yearly.
Camtasia Features
Record Anything on your screen to make high-resolution videos. Even any video calls and presentations.
In-Built Voice Record option, hence you don't need to go for any other software to record audio.
Edit With few effects is also possible. For example, if you want to add texts, effects, and any transitions, you can do it here.
Direct Upload to YouTube is the best-case scenario here.
Pre-defined templates help to reduce your editing time.
This tool cuts off your video editing software expense. Also, if your channel is tutorial-based, you don't need to spend much on a high-cost camera, microphone, lighting, etc. This one-time investment tool is enough.
I don't have any idea about other screen recording software for competitive Camtasia. If you know, let me know in the comment section. Also, read the complete Camtasia review here.
8. SEO tool
Having the best camera, mic, editing tool, blah, blah, blah for making an awesome video. But the next careful move you've to make is to get more audiences to watch the videos on the channel.
For this, you need to focus on YouTube video SEO.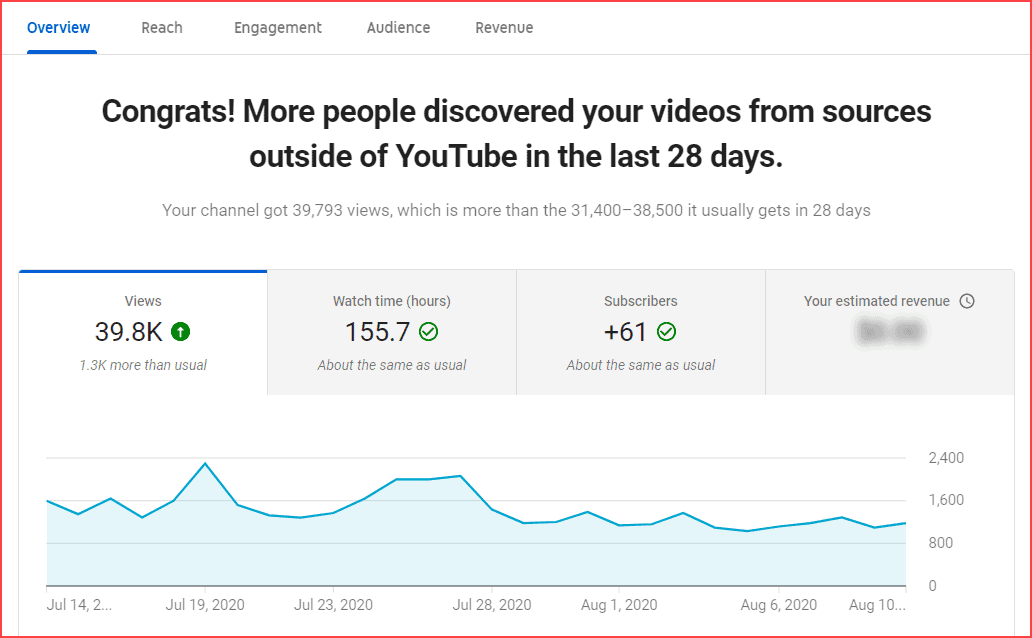 Once you optimize the video and channel as SEO-friendly, then you'll get more organic views, higher-ranking positions, and more subscribers. Then it eventually leads to making more money on YouTube.
To achieve this, you need to have the best SEO tools. So, what SEO tools do you need to start a YouTube channel? The list is down here,
TubeBuddy – This is my favorite, YouTube-certified powerhouse of SEO tools. It has features like finding competitor-used keywords, high-search volume keywords, rank tracking, etc. It comes with a browser extension. In other words, I generally call TubeBuddy "Jarvis of YouTube." Most importantly, this software has a free version available.
VidIQ – In the line of TubeBuddy, VidIQ is another alternative. VidIQ has endless features and comes up with free and paid versions. It costs $7.5 per month.
Tubics.com – Tubics helps to find the target keywords, the suggestion of focusing keywords, tags, etc. One of the most expensive tools, and its target level for Enterprises ($790/month). Also, it has free 14 days trial pack.
When you have time, kindly read: how I increased my views to 50,000 in just 30 days using this SEO tool.
9. Whiteboard Animation Software
Whiteboard Animation Sofware is the best equipment for starting a YouTube channel when you don't want to show your face in front of a camera.
Also, for those willing to approach a different way to grab the audience's attention and generate more sales, I would say making a whiteboard animation video is the trending proposal.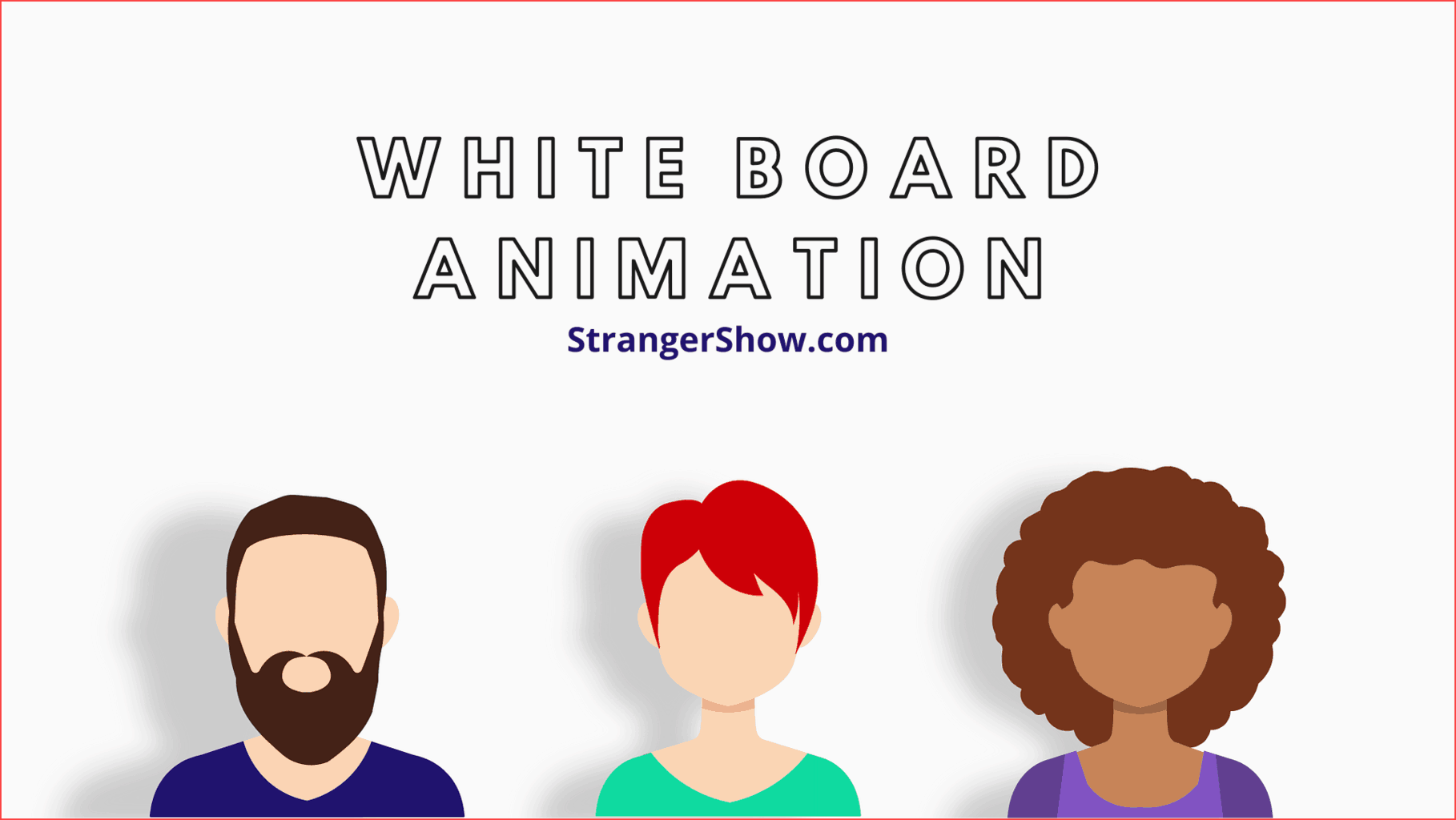 As I told you before, a few creators don't want to show their faces in YouTube videos but would like to convey helpful information to the viewers. In such a case, an animated video helps do that.
Does making an animation video cost much, and does it need more animation skills?
The answer is No. There is a lot of 3-rd party software available in the market to ease your job. You don't require any animation skills. You are going to drag and drop the templates and make the video.
Let's see some of that software:
Doodly – I used this software without any animation tech skills. But, Doodly nailed it. Easy to use interface, user-friendly, and make videos in less time. If you're a beginner, then I recommend you try this out. It costs $39/month.
VideoScribe – VideoScribe is another alternative for Doodly. It has thousands of predefined templates and music to make one whole video. It costs $17.5/month. For a free trial, check out here.
10. Laptop
This could be an expensive chapter for YouTubers. If you've any laptop in working condition, go with that.
If someone told you to like, "You don't need a laptop to edit," don't hear them.
For YouTubers, a laptop is a much-needed gadget. To produce quality videos, editing software does the magic. Hence, selecting the laptop give more importance to the RAM, storage, and performance.
Razer Blade 15 – Useful for gaming YouTubers. 16GB RAM with 128GB SSD boosts the performance. Intel CORE – i7.
Dell XPS 15 – When you prefer big storage space, choose this laptop in your choice list. 1 TB SSD, Intel CORE – i7 10 Generation with 4GB RAM.
Apple MacBook Pro M1 – For those who prefer Mac, try this—512 GB SSD storage with 8GB RAM. I don't want to specify the performance of the Mac. I hope you know how feasible it is.
There is a high probability that you can edit the "n" number of videos. It consumes much memory, time, work, and so on. Editing on mobile is ok, but not as PC does.
The best you give, the better you'll get.
11. Notebook
What? Notebook is the YouTube equipment to start a channel.
Yes, you're making scripts. Therefore you need to write it down, right? Point out all the YouTube scripts, keywords to use, titles, plans to do, and so on…
If you're thinking of handling the scripts and other fancy things in notes, use the digital way.
There is an app called Trello, which is free to use and take notes. It's also available on both Android and iOS.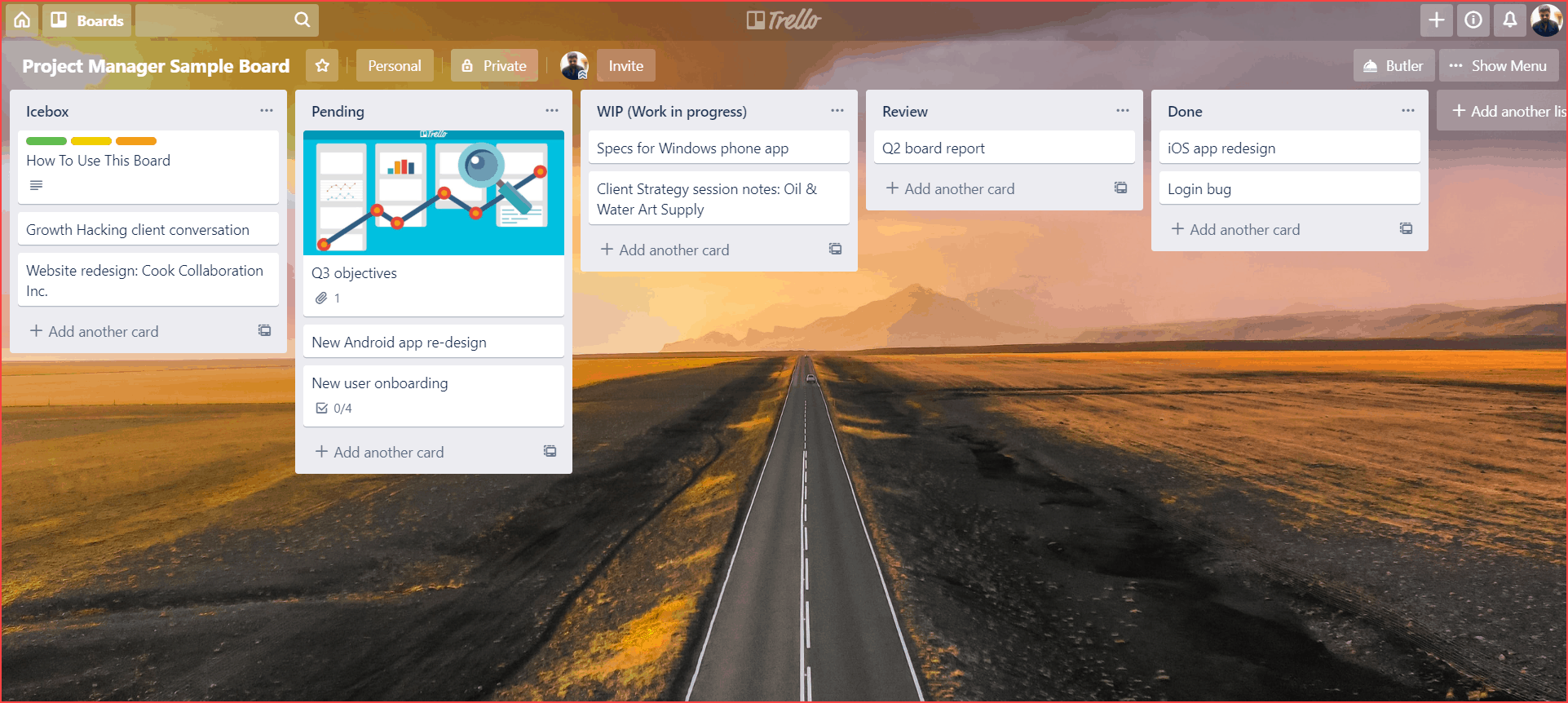 12. Mobile Equipment's
I have seen many beginner-level YouTubers still using mobile as their camera. This is a good start. For example, take a look at the iPhone camera quality. Yeah, it's good.
For those planning to start a YouTube channel or vlog with their mobile, it's OK to start.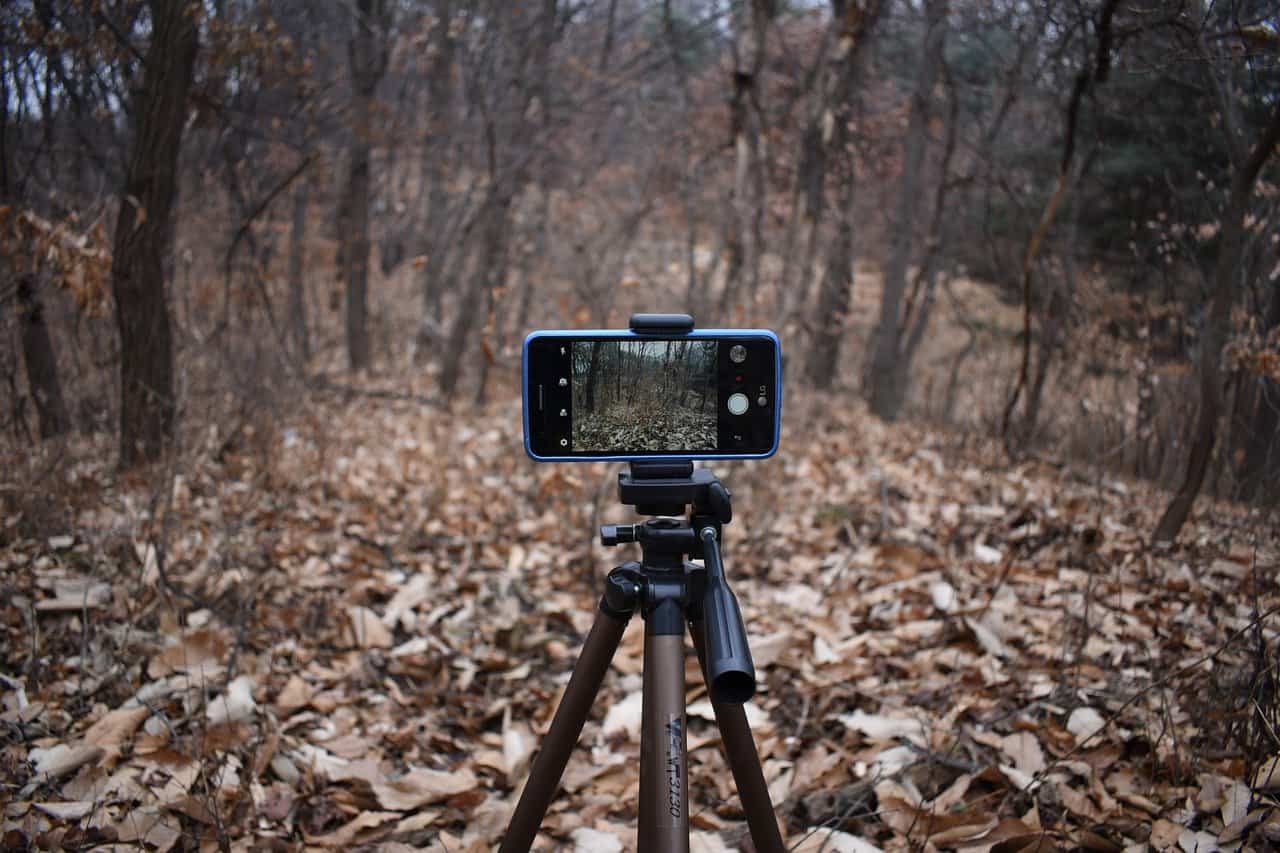 The list of mobile equipment:
Other types of Equipment
Let's see some of the other YouTube gear lists:
HardDisk – Storing all your channel backup and video footage in an existing PC or Laptop is unsafe. What if you think the data was erased due to any malfunctions? You lost all the effort, hard work, and dedication you put in. So, it's always good to have a backup.
Backdrops – For a smooth background, the backdrop setup is useful. It comes in colors like white, green, black, etc.
SD Card – This is for camera users. Always back up with your SD card when you have an outdoor shoot.
HeadSet – While editing the videos, you must initially plug in the headset and observe the quality. For example, the audio effect differs when the viewer hears with a headset and without the headset. So, whenever you edit the video, do it with headset equipment.
FAQ's
1) How much does it cost to start a YouTube channel?
It all depends on the channel niche and requirements. There is no constant answer to this. However, it costs in the range of $50 – $2000 to start a YouTube channel.
2) What essential equipment do you need to start a YouTube channel?
> Camera, if so, then microphone too or Screen recorder.
> Video editing software.
> Keyword finder tool.

Conclusion
The above mentioned are the essential equipment needed to start a YouTube channel. Initially, you can't able to yield all the channel equipment; moreover, depending on your channel niche and requirements, it changes. So, start with what you need.
I hope you understand the needed equipment for starting a YouTube channel. If you've any further questions, please ask me in the comment section. Kindly share this post on Twitter.

Sharing is caring!